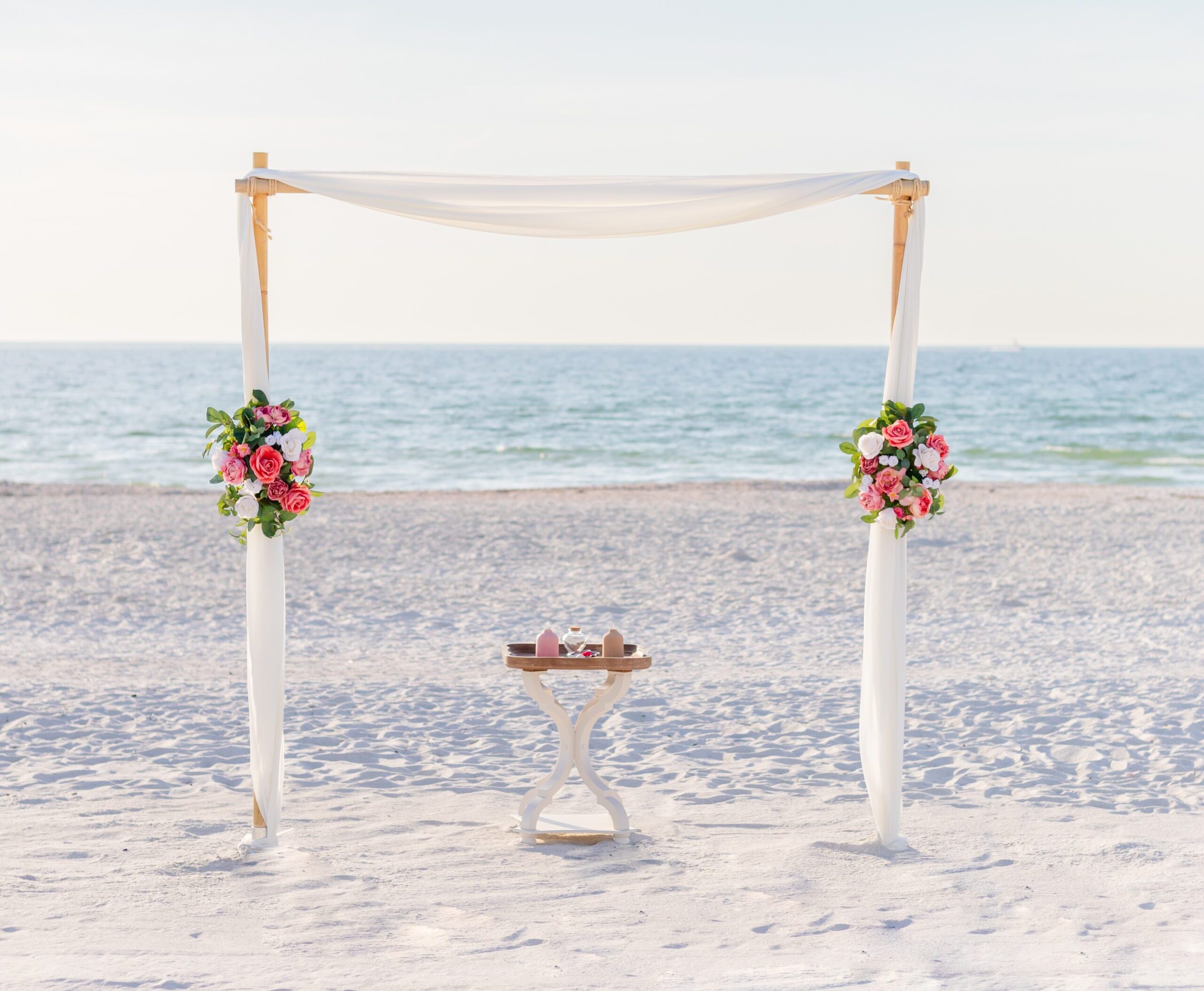 Welcome to our Simple Bliss package! If you are looking for a minimalist and elegant wedding with professional photos, this package is perfect for you. This package comes with the arch of your choice, wedding flowers, ordain, and photographer, and does not offer seating or an onsite ceremony coordinator, you will have the option to add chairs and more items during your check-out. 
Some items in these pictures may not be included in the package but can be added during booking.
PACKAGE COMPONENTS INCLUDED:
Arch (pick from bamboo, white or dark wood) decorated with 1-panel drape fabric (choose from available drape colors) pick your color during the planning process. Also included Sand Ceremony table!
Arch Flowers-2 tie-back arrangement (choose colors during the planning process). This package comes with Silk Flowers, to Upgrade to Fresh Flowers, choose this option after you hit the Next button
For 1 hour, receive up to 100 wedding photos in an online gallery, view, download, or share them with your friends and family
Planning and performing your ceremony, filling out the marriage license.
You are welcome to add more items like flowers in tubes, or rose petals, for an additional fee, for all unused items there is no price deduction. Certain add-ons are available during checkout, have different ideas? Simply jump over to the Design Your Wedding tab and get creative!
Hit Next to Start the Booking Process
Add more items during checkout.