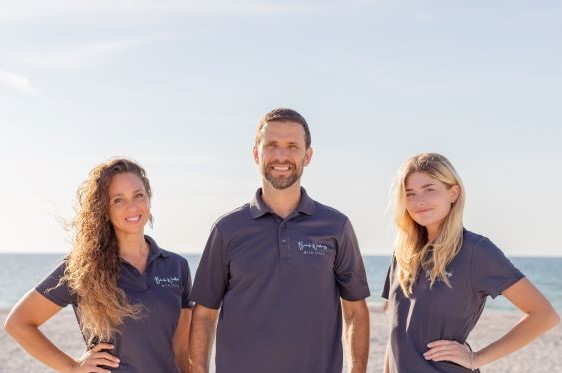 Based in Clearwater Florida, Beach Weddings with Style is your trusted wedding planner company. We are excited to provide an All-Inclusive Beach Wedding Ceremony and Vow Renewals along Clearwater, St. Petersburg, and other Pinellas County Beaches in Florida for up to 50 guests. Whether your heart is set on a sun-drenched daytime ceremony or a romantic sunset exchange of vows, our mission is to craft a truly memorable wedding day for you. With our roots in Clearwater, Florida, we're not just wedding planners – we're your guides to discovering the perfect spot for your 'I do's along the stunning Florida Gulf Coast.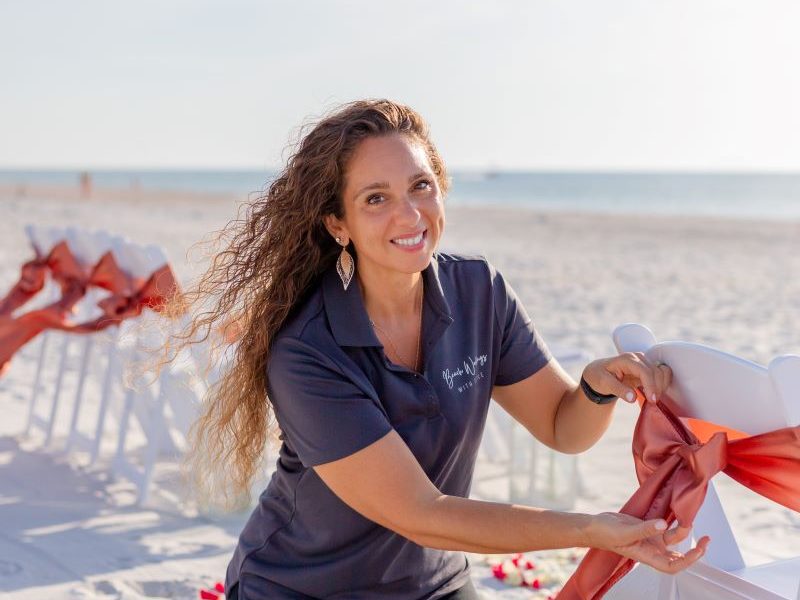 At Beach Weddings with Style, you're not just another client; you're family. And family deserves nothing but the best. We don't offer extravagant frills; instead, we offer you the luxury of a perfectly executed beach wedding ceremony. We handle the details, big and small, so you can truly immerse yourself in the beauty and emotion of your beach wedding. Our Mission is to make the complexities of planning vanish into the sea breeze, leaving only the pure, exhilarating joy of a dream come true.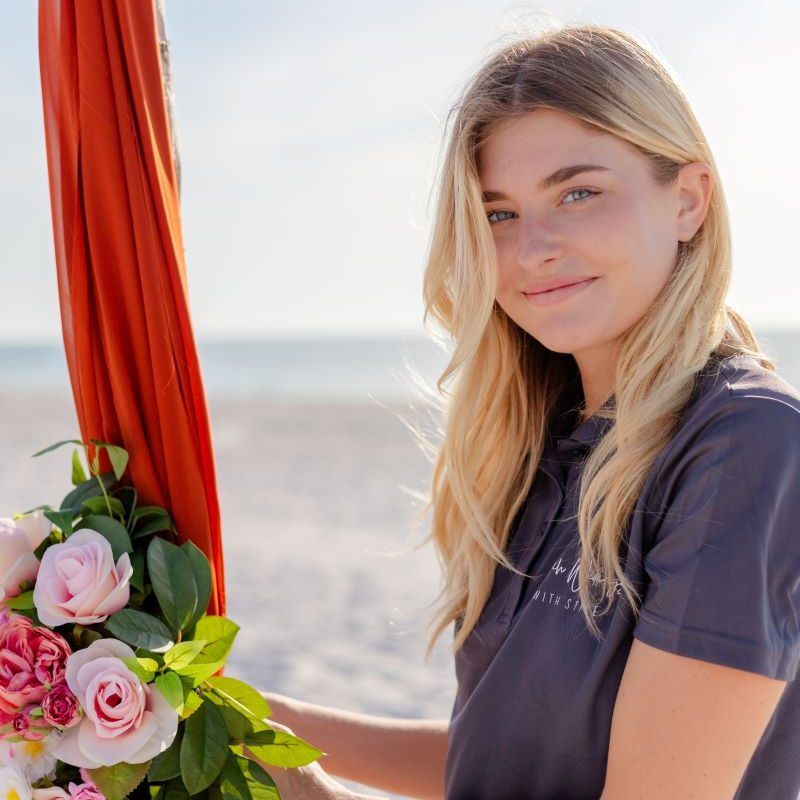 We know it's easy to get lost in the vastness of options and decisions that come with planning a beach wedding, so we focus on simplicity and elegance. As your Pinellas County and Clearwater Beach wedding planner, our expertise lies in delivering a stress-free experience wrapped in affordable beach wedding packages. Our Team of talented wedding planners, coordinators, florists, and photographers have a knack for orchestrating seamless beach weddings.  We help curate unforgettable ceremonies on the sun-kissed shores, transforming ordinary beach setting into an idyllic, love-infused backdrop for the perfect union.