As you step into the world of sun-kissed shores and gentle ocean breezes, we invite you to explore the magic of a beach wedding ceremony tailored just for you.
Let Us Make Your Wedding Come True!!
The ebb and flow of the ocean waves, the whispers of the sea breeze, and the embrace of the sunset—nature provides the idyllic canvas for your "I Do's", and we take it from there. At Beach Weddings with Style, we weave your tale of love into the very fibers of the Pinellas County shorelines in Florida—Clearwater Beach, St. Petersburg Beach, Treasure Island Beach, and beyond—ensuring that your wedding day is as unique as the shells that dot the Florida sands. Embrace the allure of the sea, let the waves be your chorus, and allow us to make your beach wedding dreams come to life just as you always envisioned.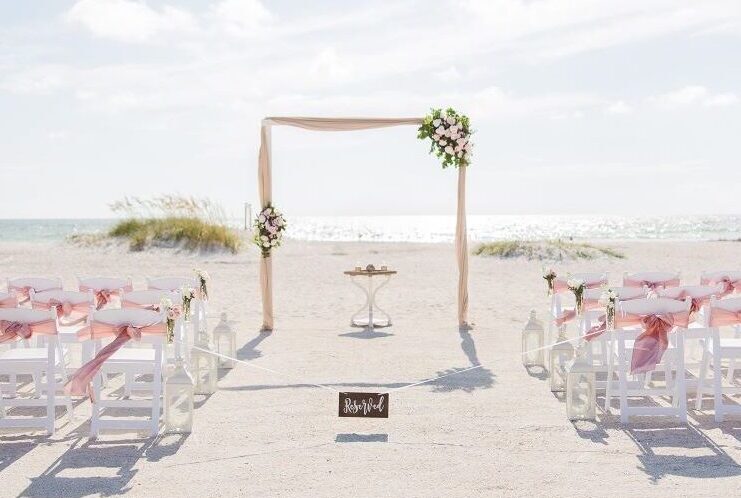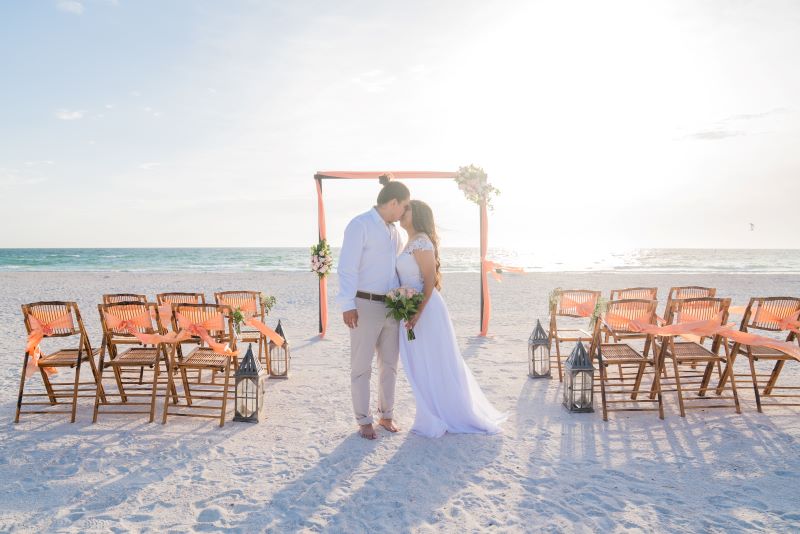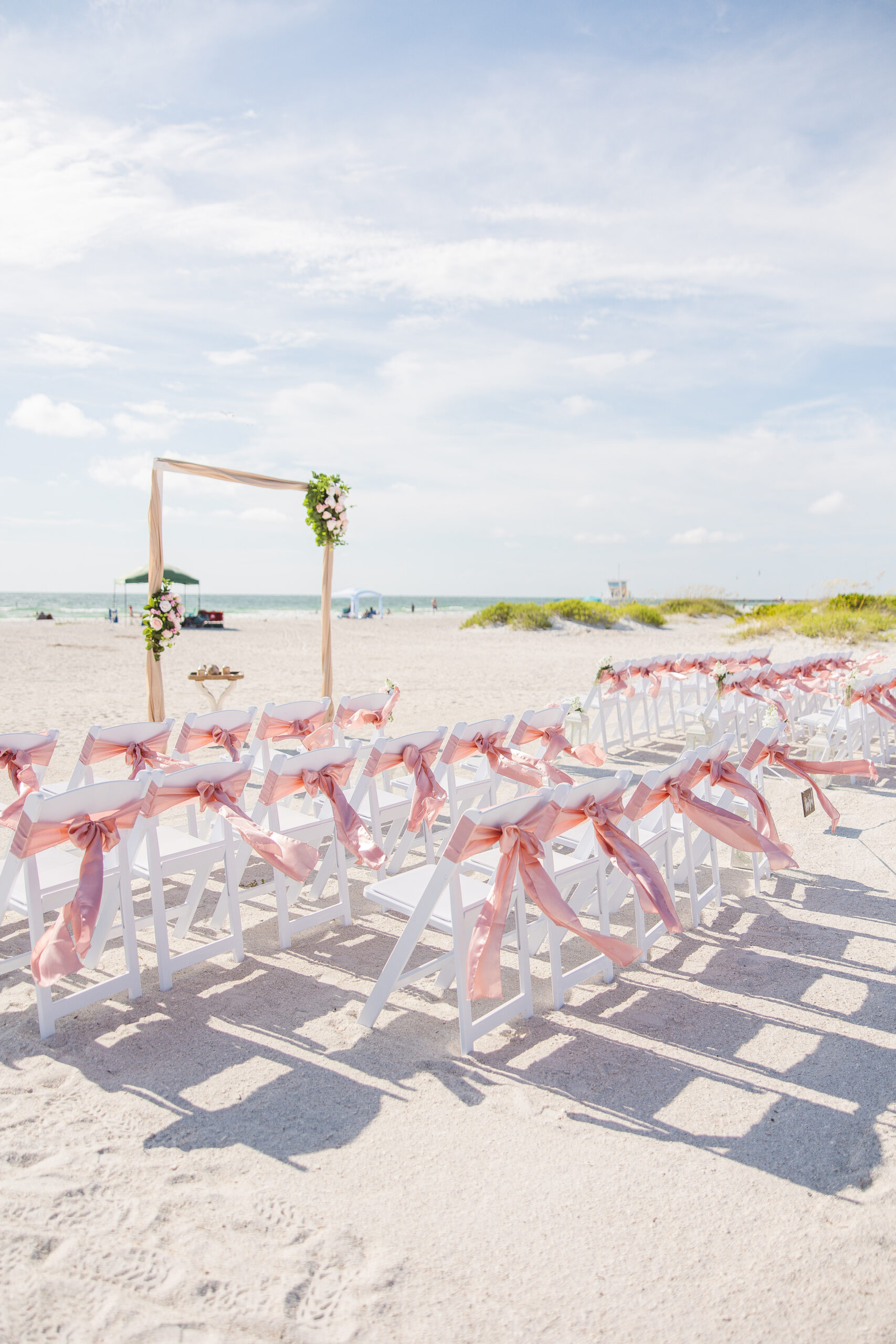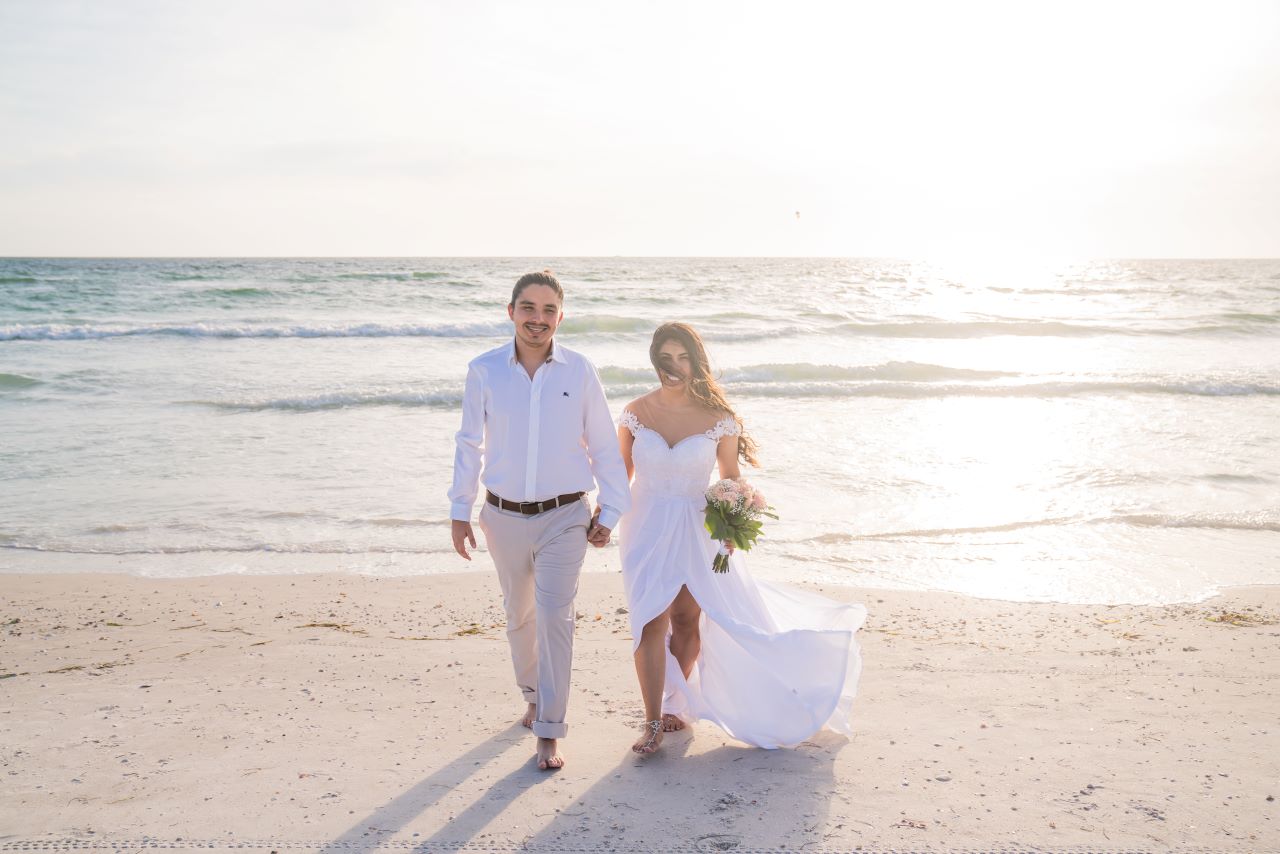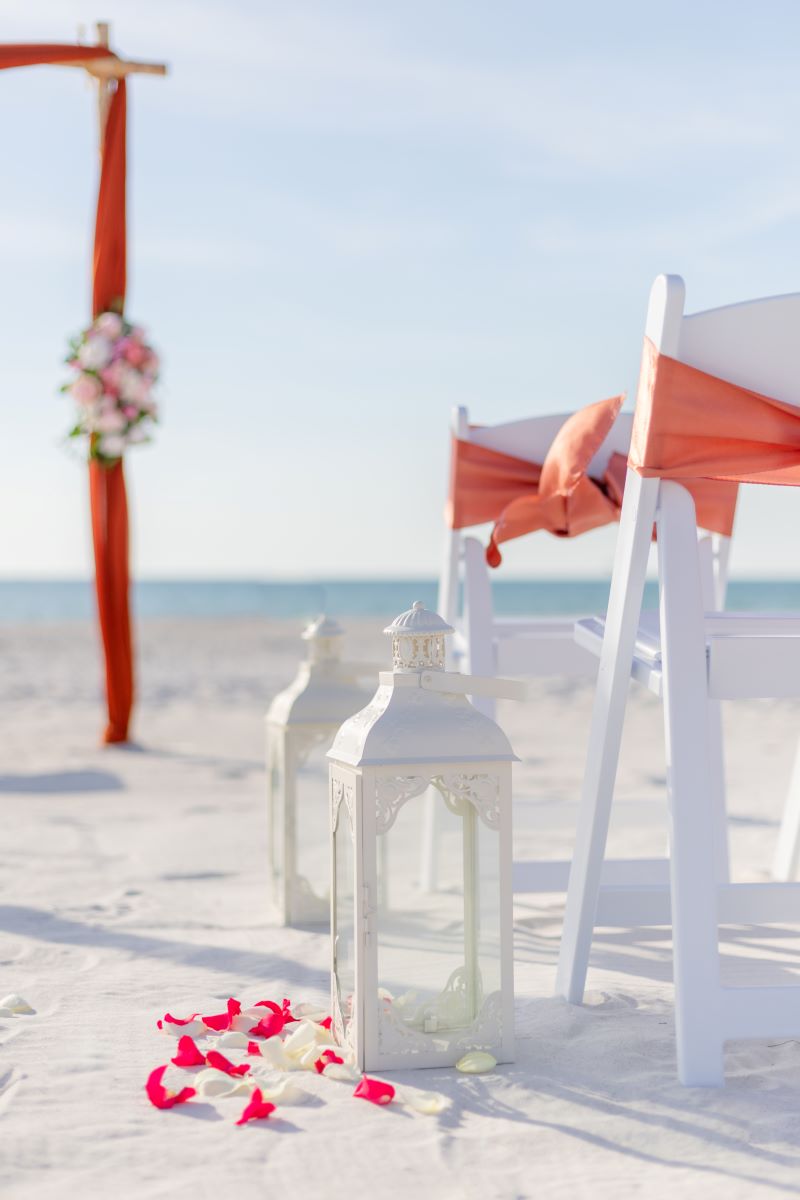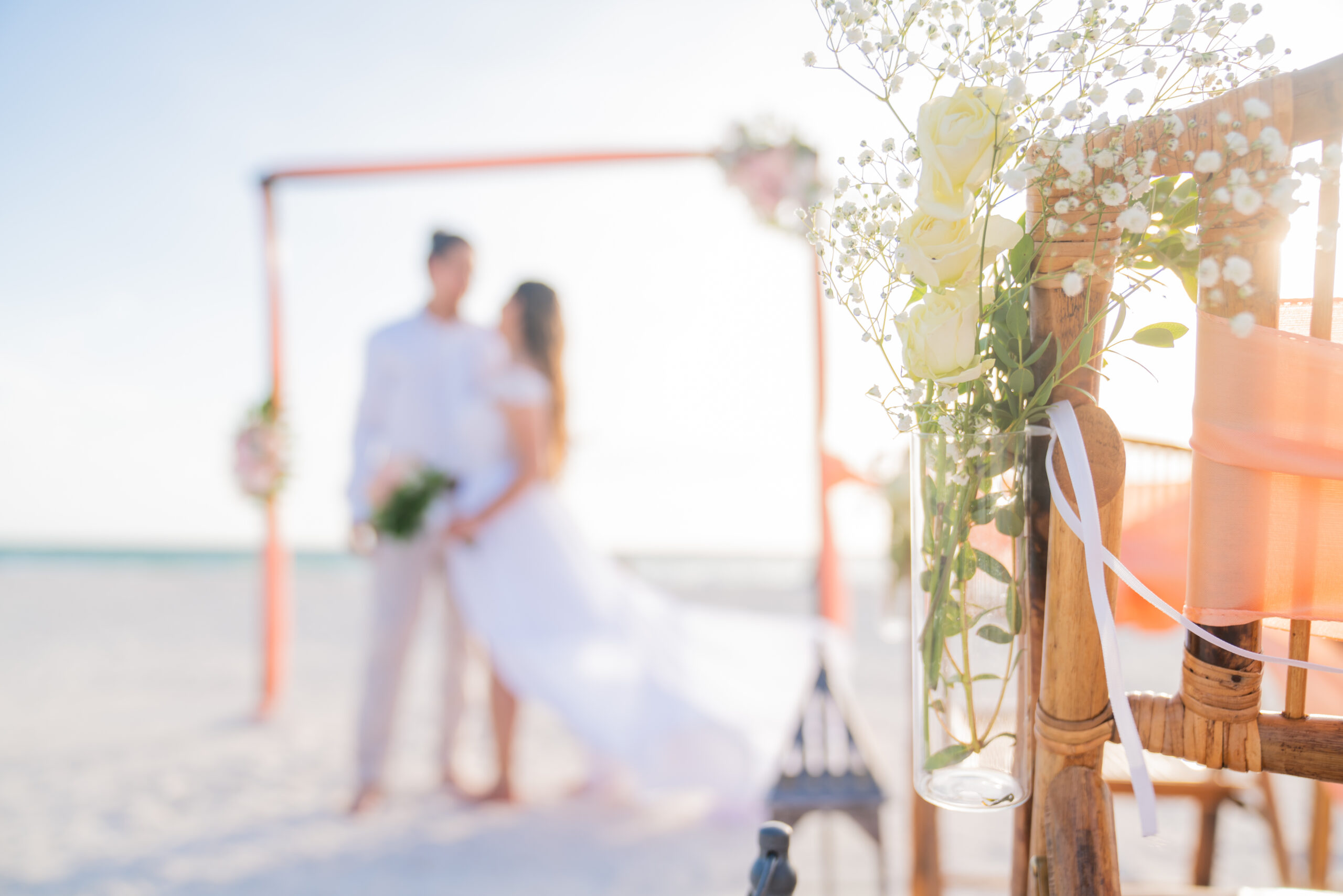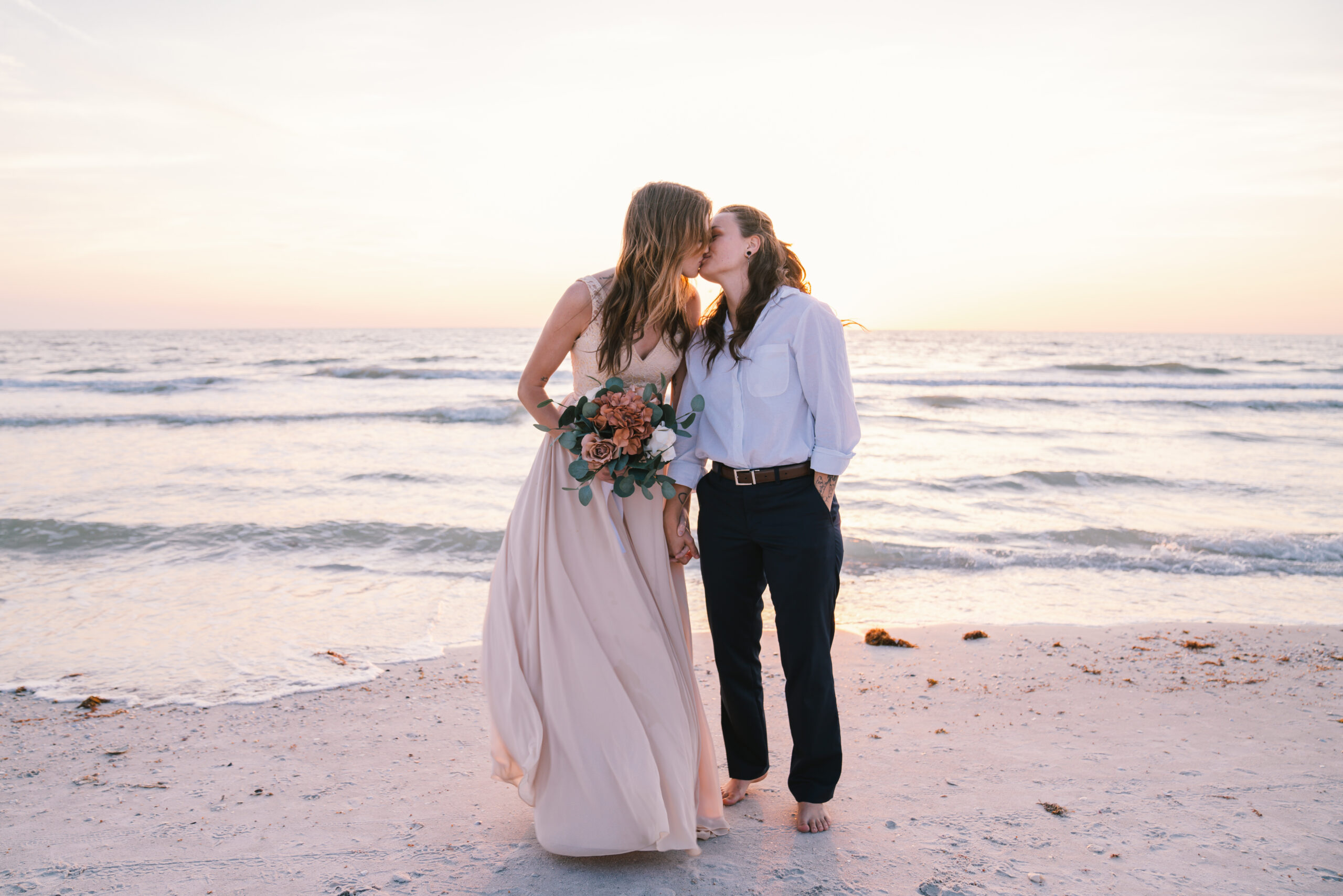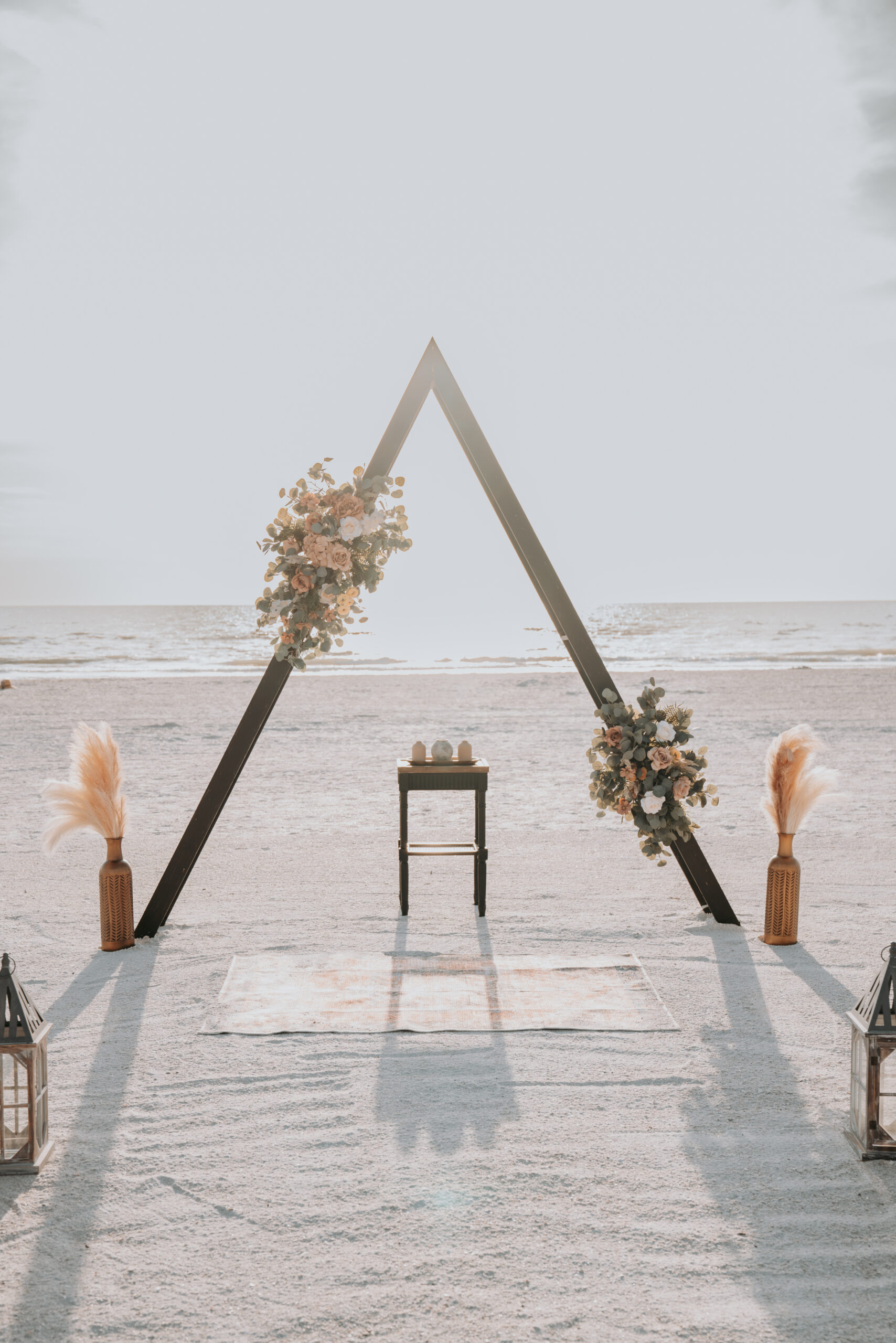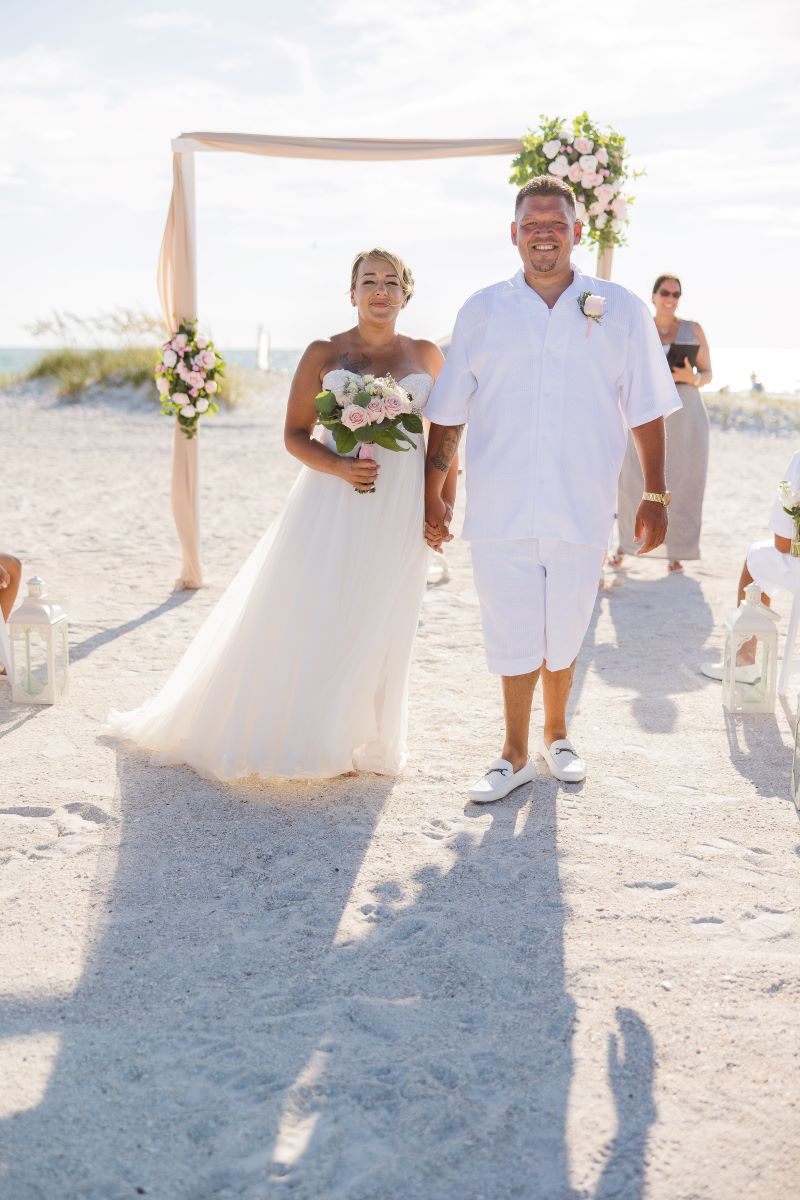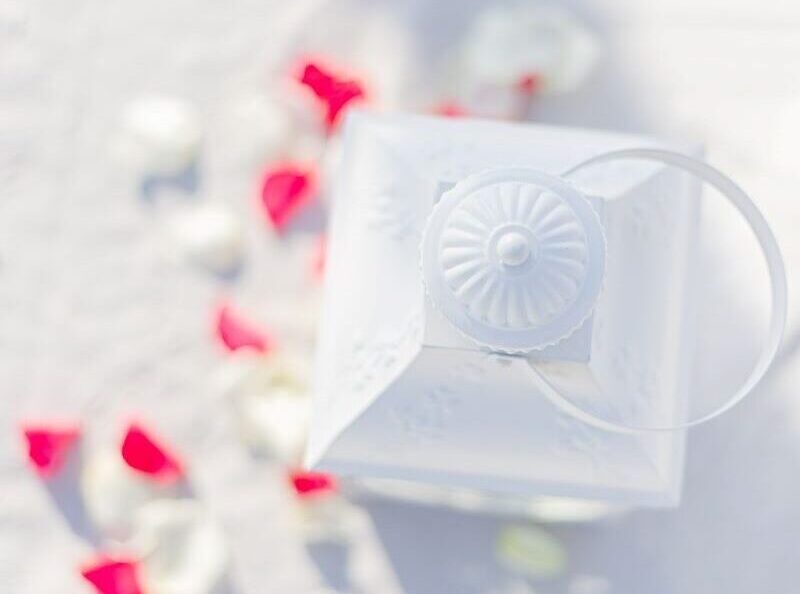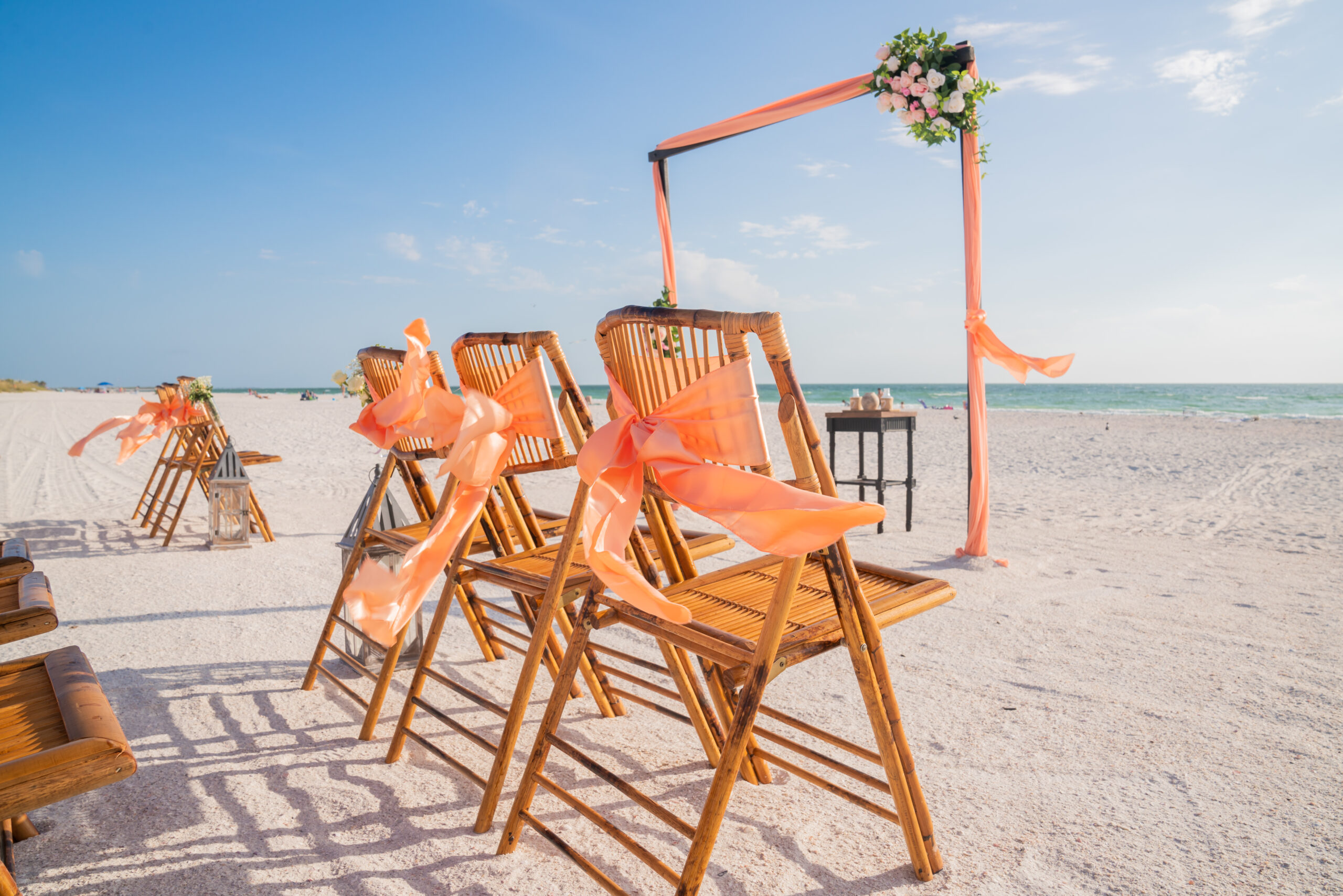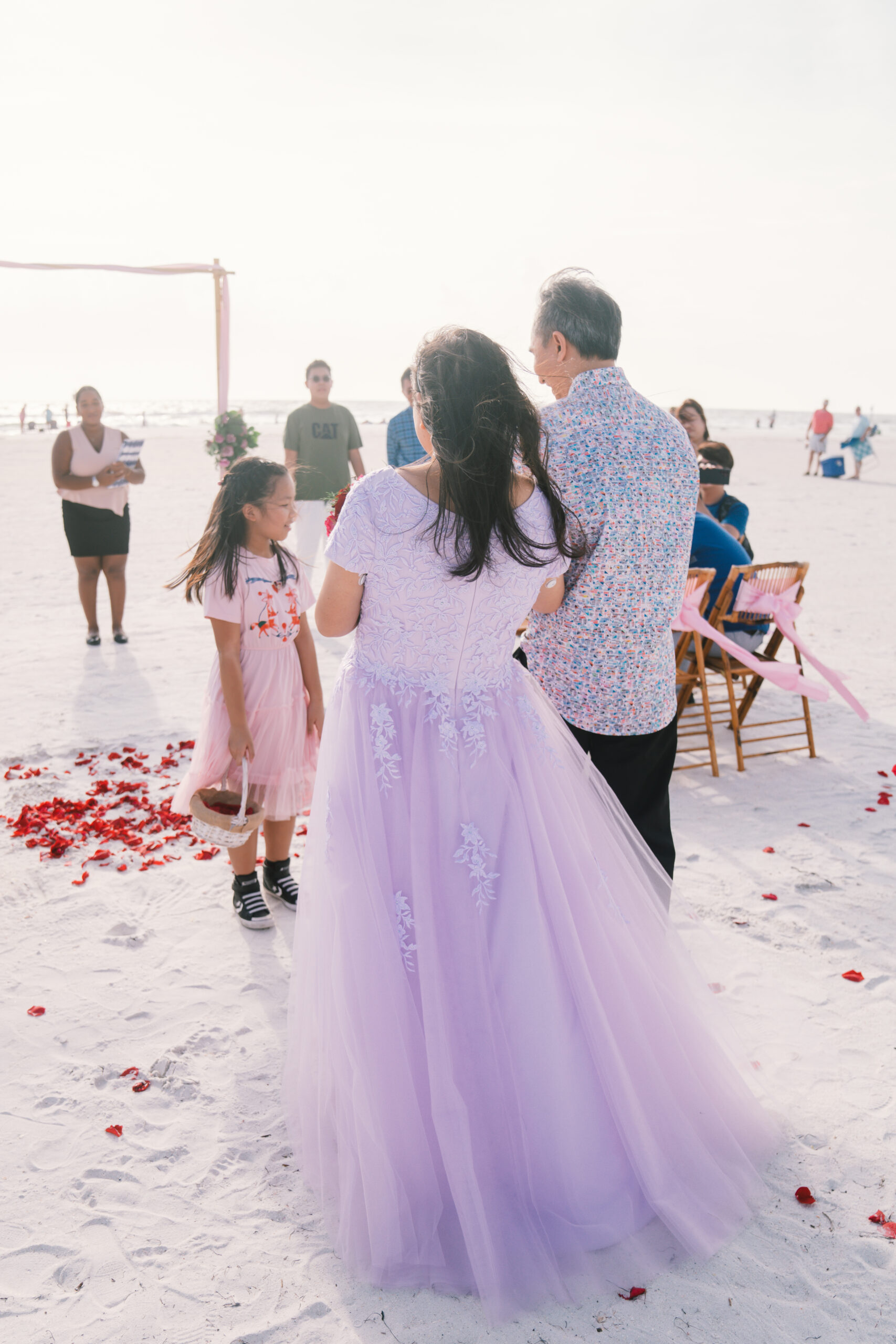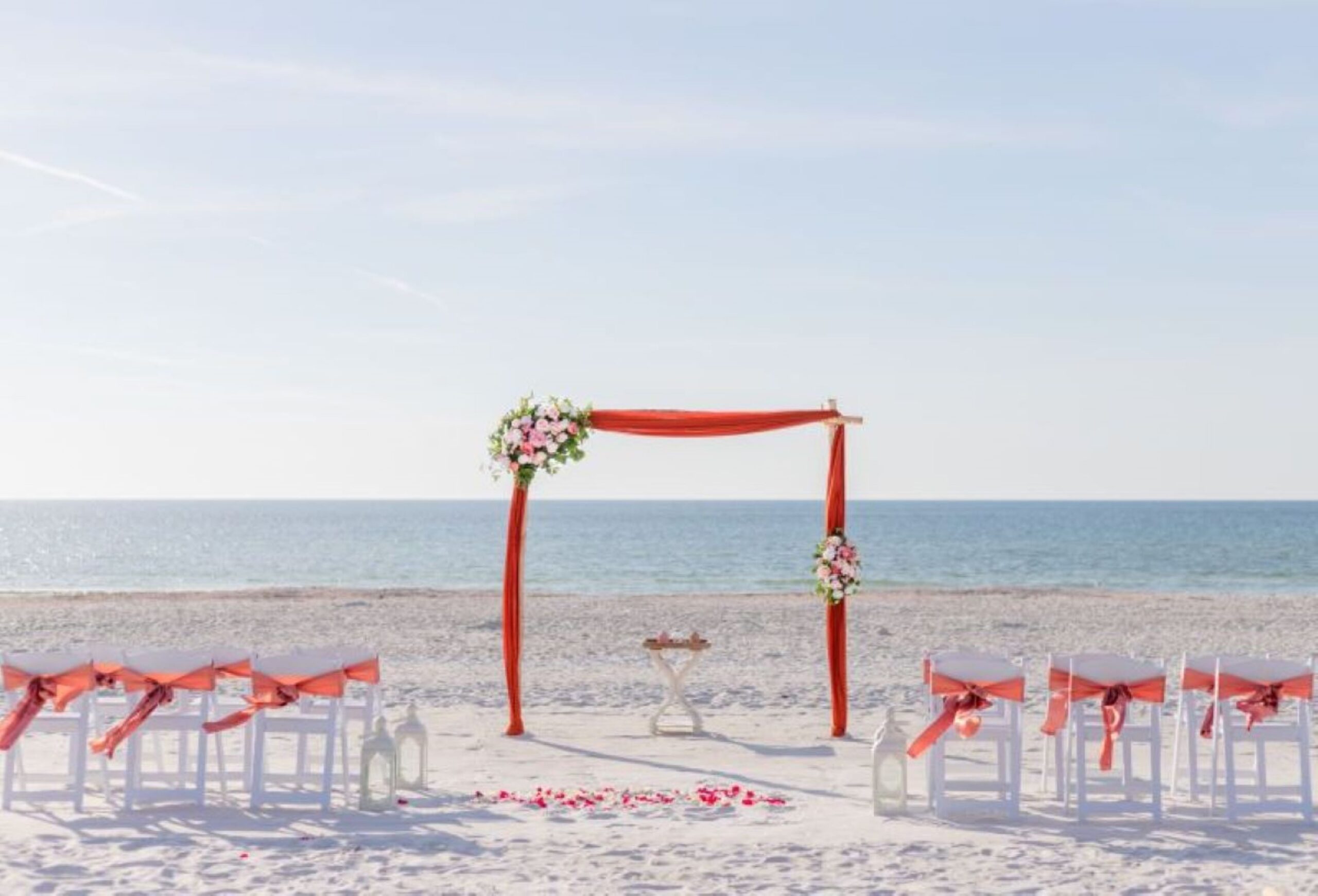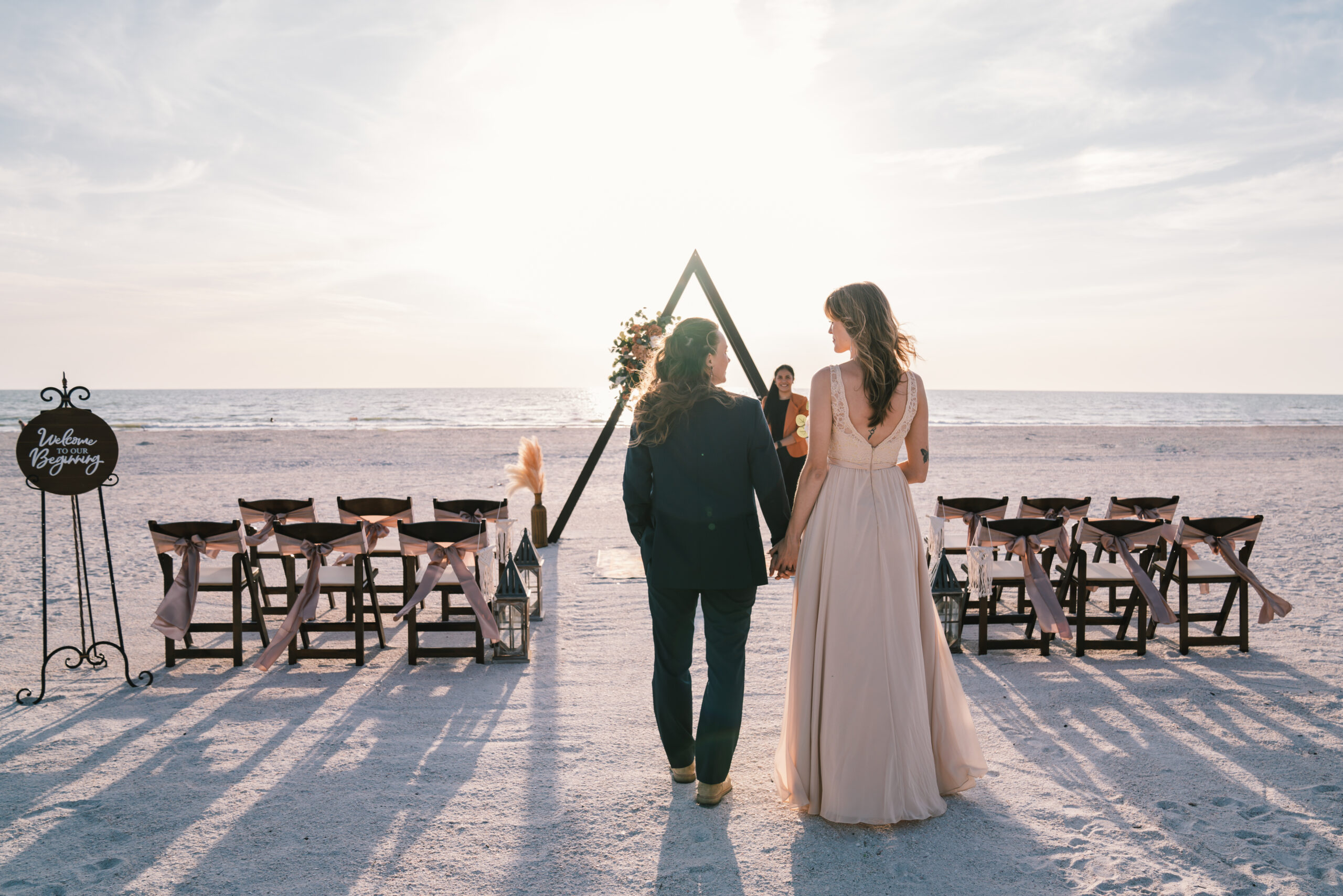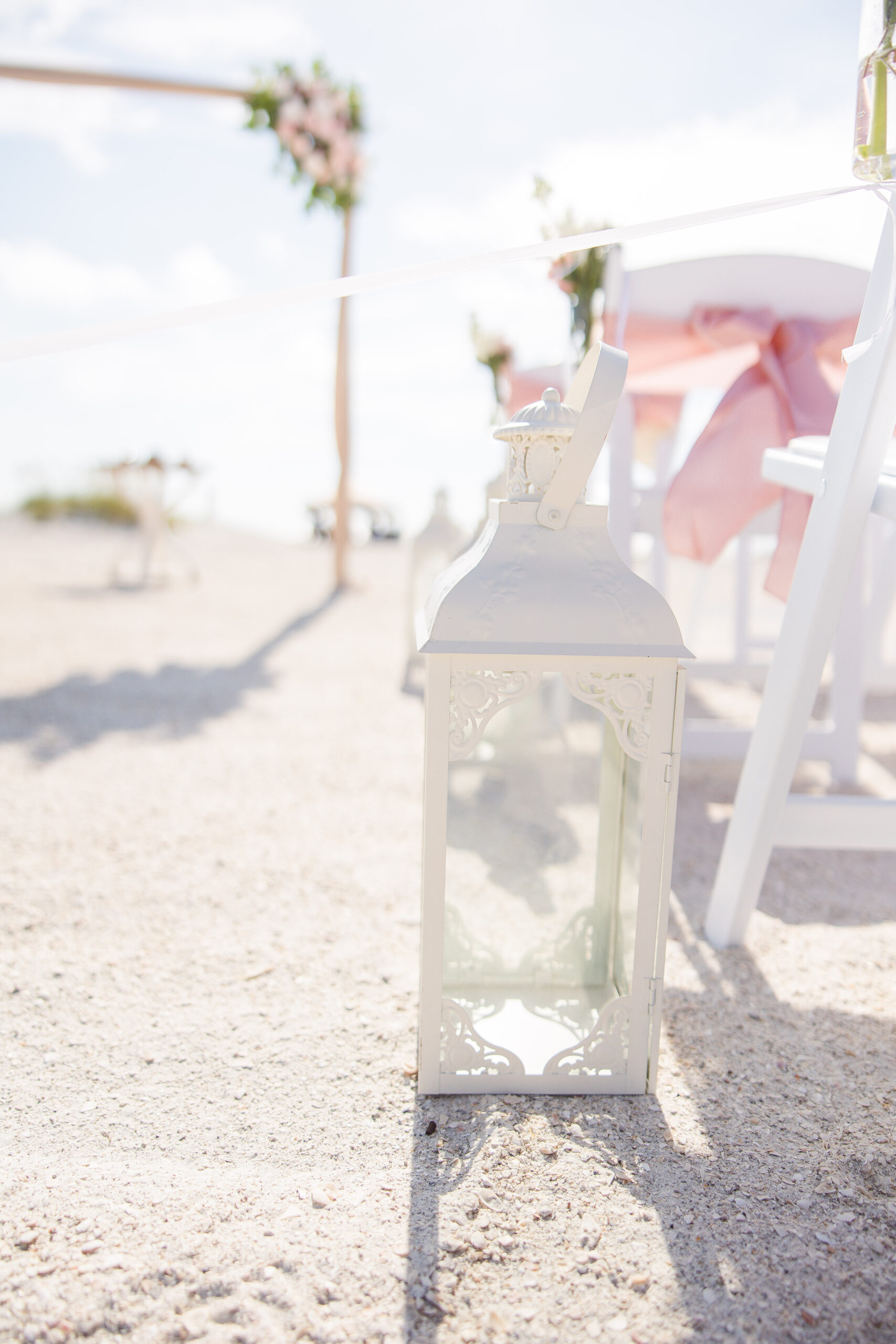 The Perfect Beach Wedding Awaits
Why settle for ordinary when your love story deserves to be legendary? You've dreamt of this moment—a captivating beach ceremony enveloped by the Florida sun, a soft carpet of sand beneath your feet, and the eternal ocean as your backdrop. At Beach Weddings with Style, we're not just Florida Beach Wedding Planners but dream weavers committed to making your nuptial visions a stunning reality. We craft each detail with devotion, each element with love, enveloping your day in a halo of dreamy perfection.
 Pre-Designed Ceremony Packages
Picture a beachside paradise where every detail of your dream wedding is effortlessly brought to life. Our all-inclusive Beach Wedding and Vow Renewal packages in Clearwater and St. Petersburg Beach Florida are your passport to stress-free nuptials. We handle everything from enchanting décor to breathtaking flowers, comfortable seating, and perfect melodies. Let us turn your wedding vision into reality. Simply book your desired package, and your dream beach wedding experience begins.
Design Your Wedding Ceremony
Perhaps you've always had an eye for detail and have already meticulously planned your dream wedding. If all that's left is to bring it to life, then our Customizable Beach Wedding Ceremonies in Florida are your go-to option. Our role as beach wedding planners adjusts to your needs—you take the reins, and we guide you through. Choose your beach, decor, and rituals; this is your day, and the tide should dance to your tune. You can design your beach wedding package, and we'll execute it to perfection. 
For more information on our Florida beach wedding package options, click on one of the Pink Buttons above.
FAVORITE WEDDING LOCATIONS
As your Clearwater and St. Petersburg wedding planner, we'll wander with you through these seascapes—St. Petersburg Beach, Treasure Island Beach, Honeymoon Island, Indian Rocks Beach, Pass-A-Grille Beach, Madeira Beach, Clearwater Beach, and Sand Key Beach—to find the stage that speaks to your hearts. Trust us, each beach has its own love language, and we're fluent in them all. 
Tying the Knot in Paradise: Pinellas County's Unforgettable Beach Wedding Locations Pinellas County, nestled along Florida's breathtaking Gulf Coast, offers an …
Congratulations! Your boo popped the question, and now you're on cloud nine, dreaming about your big day. Whether you've always envisioned a …